Covering Your Richland Hills Sprinkler Repair Needs

Professional irrigation repair services from an experienced team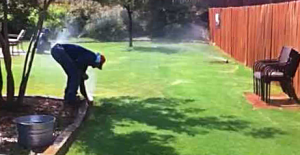 You don't need to call a specialist for sprinkler repair in Richmond Hills, right? A handyman can handle the job, and for a lot less, you think.
The fact is almost anyone can replace a sprinkler head. It's one of the easiest home repair jobs there is. But knowing that your new head will provide the right coverage, diagnosing pipe leak issues before they become catastrophes, re-wiring a valve box, installing a rain sensor, or repairing drainage problems: these are jobs where a little bit of experience makes a huge difference.

Choosing us for your sprinkler repair should be an easy choice because:

We have over 10 years of irrigation repair experience in North Richland Hills.
Our technicians have over 75 combined years of experience with Hunter, Toro, Irritrol and RainBird systems.
Every service is tailored to the unique needs of your landscape.
We Specialize in Sprinkler System Optimization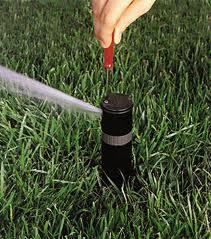 In Texas, water regulations are strict. If your system isn't optimized, it can be hard, if not impossible, to keep that lawn green.
Our team specializes in retrofitting your existing sprinkler system to provide better coverage, waste less water, and work within Richland Hills' watering restrictions. Our retrofits start saving money immediately and generally pay for themselves in under a season.

If you have questions about your particular system or are looking for ways to squeeze even better performance out of your current heads, give us a call. We specialize in sprinkler system optimization and guarantee to bring your irrigation array to optimal performance levels.
Call Our Richland Hills Sprinkler Installation & Repair Team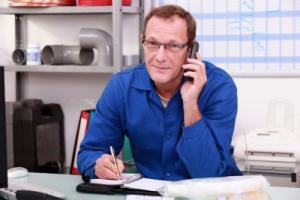 We also suggest getting on our preventative maintenance program to make sure that your sprinkler system continues to perform flawlessly. The saving in your water bill won' be enormous, but you'll definitely see them. Depending on how bad your system was calibrated, you could see savings of hundreds of dollars a year (even more if you had an undetected leak).
Don't waste another minute! Get in on this new service before we are booked for the season. Make a call to our Richland Hills sprinkler installation and repair techs and get your lawn looking its best today!