Watauga Sprinkler Repair Specialists
We make sprinkler systems work like nobody's business!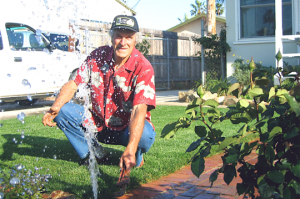 Guess who's coming to Watauga! That's right, our North Richland Hills sprinkler repair team. We know this is probably the most exciting thing you've heard all day, but hold the fanfare. Our new Watauga sprinkler repair guys are just average Joes, they put on their pants one leg at a time just like you. But after their pants are on then they go out and make sprinkler systems work like nobody's business!
If you've ever tried calling anyone else for sprinkler repair in Watauga, you probably know just how low the bar is. Our customers are full of irrigation war stories: dealing with companies and handymen who never showed up, took their money without finishing the job, or were woefully unprepared for the job.

To be honest, we didn't get into sprinkler repair because we were gung-ho about serving the community. No, we got into it because we saw an opportunity: with all the bad companies out there, we thought that if there was just one that charged fairly, arrived on time, treated their customers well and didn't play games, they could own the market. It turns out we were right. We've built a thriving business from the ground up in just a few years, and you get the industry's best service right in your backyard. We call that a win/win.

We Do Much More Then Just Sprinkler Repair in Watauga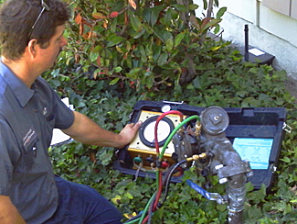 We might have "sprinkler repair" plastered all over our site, but that's really just the tip of the iceberg. We also cover:
System design and installation
Backflow testing
Hardscape installation
Outdoor lighting
And more
Don't make the mistake of assuming that your job is too big or too small for us. We handle projects of all sizes. We can build out a full commercial strip mall system or an herb garden drip system for the at home chef. Call our Watauga sprinkler repair staff and find out exactly what we can do for you today!