Sprinkler Repair in North Richland Hills

The Sprinkler Service Specialists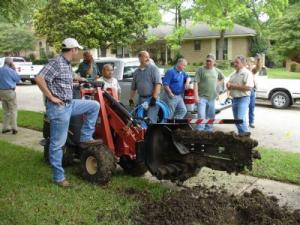 We are the best sprinkler repair team in North Richland Hills. We deliver, hands down, the best service in the area. Why? We've been doing it longer than anyone else and know exactly how to set up a system for the unique climate of the area. If you're yard or corporate grounds aren't looking in top form, call in our professional technicians to diagnose your system. We'll determine the problems and set about to getting them fixed right away.
We've probably replaced more pop up heads than there are people in the city, and we'll be putting in more this year. Pop up heads are essentially the one component of every system that break the most often. Sometimes we don't have to replace the head, just clear it out. If it has become clogged with leaves, grass clippings, dirt or mulch the spray nozzle may not function properly or the diaphragm may not release and the head may not rise up. If this is the case a simple cleaning can restore the head back to prime condition without having to have it replaced.
The North Richland Hills Sprinkler Repair Service List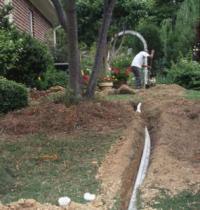 Pop up heads are just one part of our service. If you're looking for help with any of the following, give us a call immediately:
Pop-up and rotator sprinkler heads
Nozzles
Water supply parts
Risers
Controllers
Valves
Sprinkler wiring
Rain and freeze sensors
Drainage
Zone issues
Coverage issues
Seasonal Maintenance
Winterization
Backflows
Drip irrigation
And more
Our routine lawn sprinkler repair, sprinkler valve repair, sprinkler head repair, and sprinkler pipe repair services are available daily. For specialty services and larger jobs, give us a call today.
We install and repair parts by all leading manufacturers, including:
Weathermatic
Orbit
Irritrol
Rainbird
Hunter
Toro
Netafim
And More
Sprinkler Repair in North Richland Hills TX Just Got Easy

Now that you know how to find us, you'll never have to worry about your sprinklers again. You'll always be able to afford us, and the job will always get done right. We make a living by going above and beyond on every job, letting us grow the old fashioned way--by word of mouth. Call us today for quality sprinkler repair in North Richland Hills and let's get started.